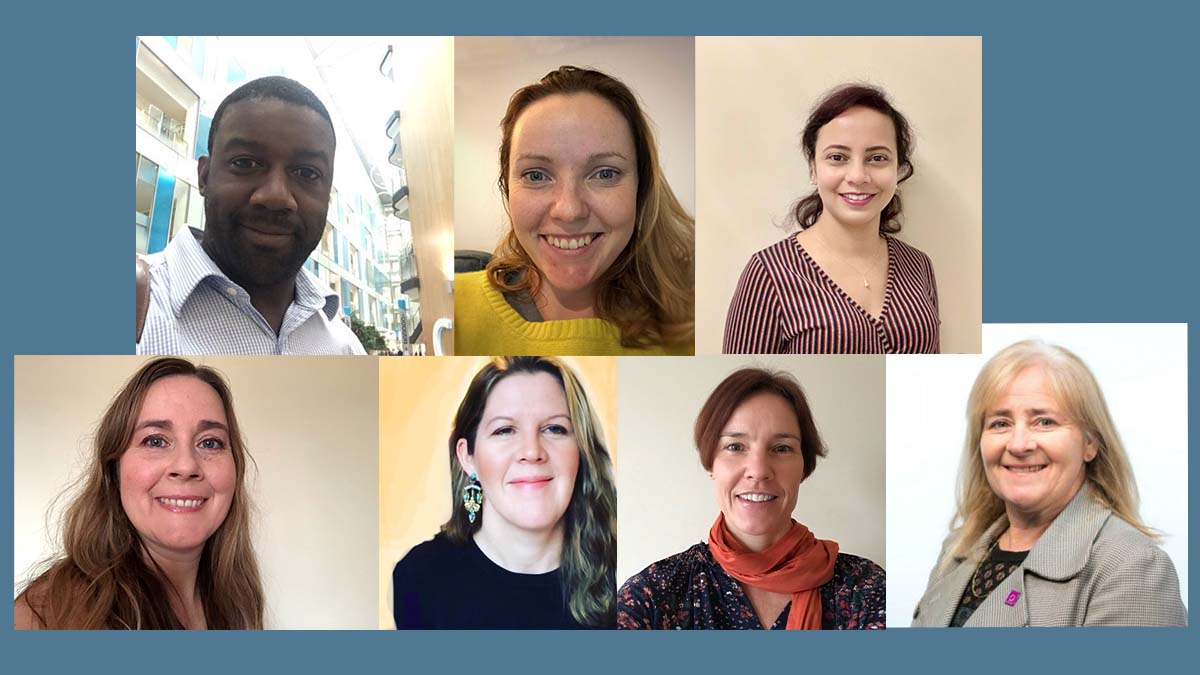 The West of England AHSN is pleased to announce the recruitment of a new cohort of Clinical Leads, who support our projects and programmes with their expert clinical guidance. Clinical Leads work with us on a part-time basis, whilst spending the majority of their working life in a clinical setting. This enables them to bring a level of insight that is often critical to the success of our work.
Our new Clinical leads are:
Danielle Eddy, Paediatric Registrar, Royal Gloucester Hospital
Febin Basheer, GP, Victoria Cross Surgery, Swindon
Jonathan Aning, Consultant Urological Surgeon, Bristol Urological Institute
Lesley Jordan, Consultant Anaesthetist and Patient Safety Lead Royal United Hospitals Bath
Rachel Bunnett GP, Gloucester
Rebecca Winterborn, Consultant Vascular Surgeon, North Bristol NHS Trust
Saffron Reavley GP, Bristol.
Our projects and programmes all rely on expert advice and input. We understand healthcare and we understand innovators. We work to identify what is needed to support healthcare, and use our networks to identify and nurture innovation to meet those needs. With their unique expertise and current hands-on experience, these Clinical Leads will provide guidance to programmes we are developing or implementing, including:
Commenting on the recruitment, Anne Pullyblank, West of England AHSN Medical Director said:

"As a practicing consultant surgeon myself, I understand that insights from clinical practice can be invaluable to colleagues shaping and disseminating transformation programmes at the AHSN. This last year has highlighted the need for the AHSN to respond to the daily realities faced by clinicians and to continually shape our work to meet their needs.

"When we advertised for additional support, we received an overwhelming response and it's great that we are now bolstering our capacity with some talented, passionate and experienced clinicians joining the team. I'm looking forward to working with all of them."
Posted on March 1, 2021
---