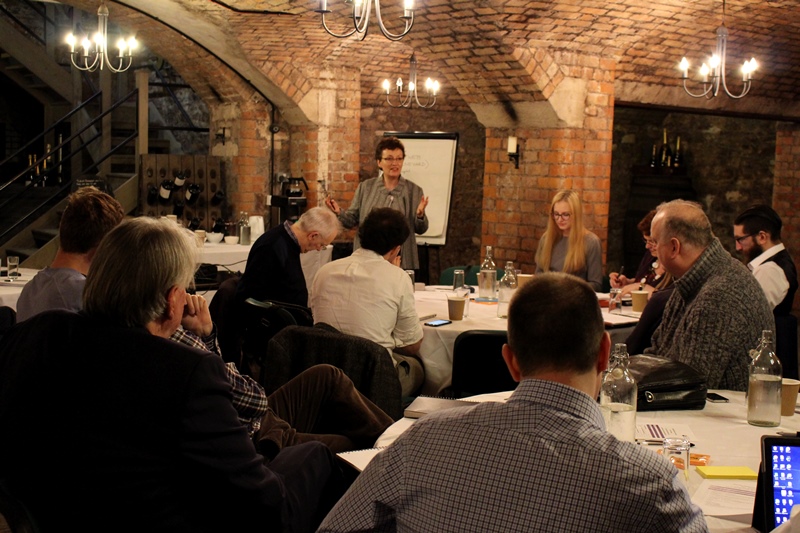 People with diabetes in the Westcountry have welcomed the news that they will have an opportunity to shape future innovative developments aimed at self-managing their condition.
The West of England has been selected as an innovation Test Bed to help people with diabetes in the region self-manage their condition in the future. It is one of seven test beds announced by the NHS around the country as part of a major new drive to modernise how the NHS delivers care.
The Diabetes Digital Coach Test Bed, funded by the Department of Health and led by the West of England Academic Health Science Network, will involve a collaboration between the regional health community, national charities and technology businesses.
Recruiting up to 12,000 people with diabetes
Over the next two years, the project will be looking for up to 12,000 people with diabetes across the West to come forward and participate in the Test Bed. 'Diabetes Digital Coach' will involve using and evaluating a range of technologies that can support self-management of the condition, from wearable sensors to online apps. It aims to deliver a range of benefits for those with diabetes, including providing a real time view of their own data which will enable them to take prompt actions to prevent their condition deteriorating and the opportunity to share their information with healthcare professionals to help shape their advice and support.
Sandra Tweddell, from Bristol, has lived with Type 1 diabetes since 1961. She is coordinator of the Bristol Diabetes Support Network and has been involved in the design of the Diabetes Digital Coach programme.
Like many others, she has seen significant advances to the monitoring and treatment of the condition over the past five decades. When she was diagnosed in 1961, insulin was injected with metal and glass syringes that had to be boiled to sterilize them.
She says: "You managed your diabetes almost by guesswork as home tests for blood glucose were non-existent and you relied on the rare visits to the consultant who told you what to do.
"Not a one size fits all"
"Everyone with diabetes needs a good understanding of their condition and how they personally react to different medications. Managing diabetes is not a one size fits all. We make life saving decisions 24/7 and self-management technologies have a key role to play in supporting these decisions. You are walking a tightrope trying to keep your blood glucose within a normal range to avoid complications and it is easy to fall off. Technology gives you the means to know when you are about to fall off and to take the steps to correct it.
"Today's technology can also be used to enable true partnership between the GP, consultant or practice nurse and the person with diabetes. In the absence of a cure for diabetes, the innovation Test bed will enable more people to better manage their diabetes, hopefully reducing the awful complications that go with the condition."
"I want to die with my feet on!"
Mary Perkins, also from Bristol, developed gestational diabetes with her second child in 2002 and went on to be diagnosed with type 2 diabetes in 2009. She underwent bariatric surgery in 2011 and now maintains her blood sugars within normal limits.
Mary says: "I'm very excited about The Diabetes Digital Coach Test Bed. I have Type 2 diabetes and for me the major benefit of all of this will be the real time feedback. At the moment my diabetes is 'managed' by annual screening, which tells us the average control I have had of my blood sugars in the previous three months. It does not provide any feedback on how what I do now (such as eating those three biscuits in a staff meeting) impacts my blood sugar today, and therefore the problems I could be storing for myself further down the line. So, while my overall control can be good, daily insults could be taking their toll.
"Using these digital self-management devices to get early feedback and identify trends is exactly what us needed. I'm really keen to take part in this – I want to die with my feet on!"
Lars Sundstrom, Director of Enterprise at the West of England AHSN, comments: "I am really delighted that we have been chosen as a Test Bed site to pioneer the next generation of connected self-management tools for people to better manage long-term conditions and encourage more timely and appropriate interventions from peers, healthcare professionals, carers and social networks. This is great example of how the NHS and the Department of Health with Innovate UK are leading the way in co-developing the future with patients and leading technology providers for the benefit of all."
Claire Gordon, South West Regional Manager for the charity Diabetes UK, adds: "This is a great project because it will provide patients with joined-up information, allowing them to take control of their diabetes and manage it more appropriately to live well with their diabetes."
The test-bed is one of just seven which together will receive £17m from NHS England and the Department of Health. Successful innovations will be available for other parts of the country to adopt and adapt to the particular needs of their local populations.
NHS Chief Executive Simon Stevens said: "Our new NHS Test Beds programme aims to cut through the hype and test the practical benefits for patients when we bring together some of these most promising technologies in receptive environments inside the world's largest public, integrated health service."
Find out more
Anyone with diabetes living in the West of England (Bristol, Bath & North East Somerset, Gloucestershire, Wiltshire, Swindon and South Gloucestershire) who would like to find out more or get involved in the Diabetes Digital Coach programme in the coming months can get in touch with the team at enterprise@weahsn.net.
Posted on February 10, 2016
---