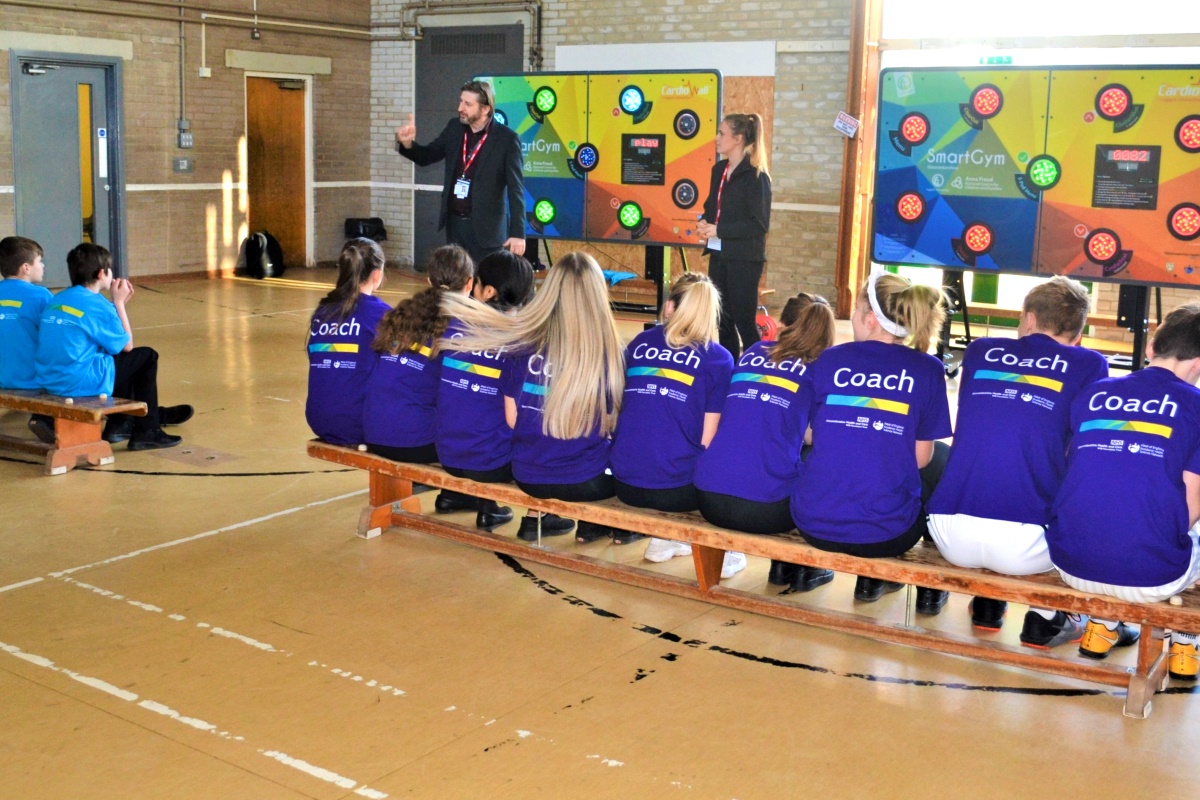 Two projects, both trialling innovative approaches to supporting and building mental health resilience in young people have launched in the West of England.
The projects, MiHUB and SmartGym Gloucestershire, both explore the application and evaluation of innovative technologies to help build the resilience of school pupils. They are the first projects to be launched under the West of England AHSN's Future Challenge Programme.
MiHUB is a partnership project with ProReal, Wiltshire Council and the Wiltshire Clinical Commissioning Group. This project will explore the use of virtual reality technology to supplement current mental health approaches to help young people describe their thoughts and feelings as well as take other perspectives, and this can help with different 'real world' decisions and choices. Royal Wootton Bassett Academy in Wiltshire will be trialling this platform with students from year 7, 8 and 9.
SmartGym Gloucestershire is a partnership project with Rugged Interactive, Gloucestershire Health and Care NHS Foundation Trust and Anna Freud Centre. It will explore using the SmartGym Resilience Programme. This combines physical and cognitive activities, gamified physical activities (applying a set of processes to use game elements to solve problems and increase engagement), and tailored support tool to embed and reinforce users' learnings and personal development. The SmartGym Resilience Programme is being piloted in Newent Community School and Sixth Form Centre.
The projects were selected through an open innovation challenge because of their potential value to the local health economy and for the improved outcomes they offer young people.  The West of England AHSN worked with key stakeholders, including clinicians and commissioners, to identify where innovation could help and then shaped a challenge to innovators based on these findings. Once the innovators were selected, specialist evaluators, Wessex CIS, were also identified to assess the impact and potential scalability of the projects.
Nigel Harris, Director of Innovation and Growth at West of England AHSN commented:
"This is a great opportunity for us to showcase our work of bringing innovation into practice, by listening to the needs of our health and care community, of providing collaborative opportunities and building relationships between the NHS and commercial providers. The real world evaluation that we are supporting, is designed to provide the evidence that commissioners would need to consider further adoption of the product. This is important when looking at the sustainability of the intervention and potentially, the opportunity improve health and care outcomes in other regions of the country."
The Future Challenge programme is a central part of the West of England AHSN's work to support innovation in health and care and is part of Innovation Exchange commissioned by Office of Life Science. As part of our open innovation methodology, the programme's aim is to identify and articulate local healthcare challenges and develop a system where healthcare professionals can connect with the business sector to stimulate engagement and partnership in supporting the development of solutions.
Read more about the Future Challenges initiative and our other Future Challenges themes here.
Posted on February 14, 2020
---