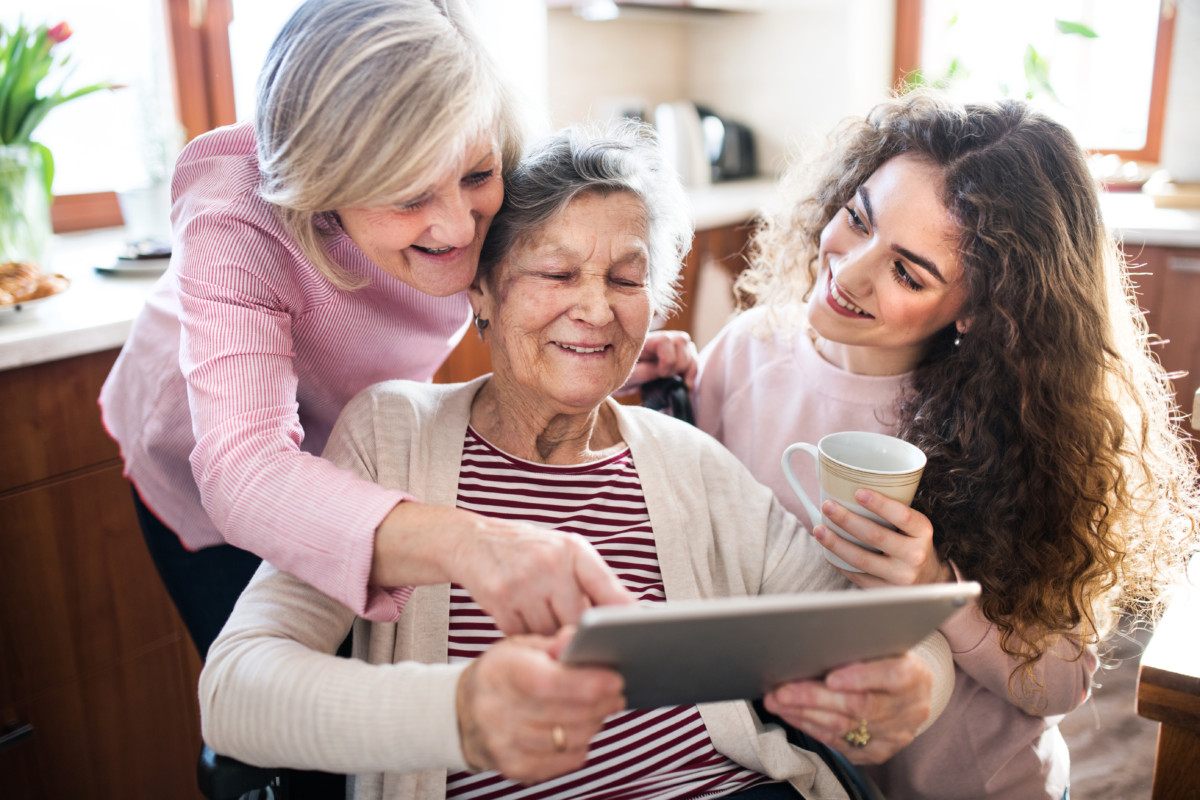 Two projects, both trialling innovative approaches to supporting self-management and monitoring by patients in their own homes are being trialled in the West of England.
The projects, Replenish-ME and Moving to Better Health both use technology from innovator KiActiv® to enable patients to better understand and manage their activity levels.
Replenish-ME is a project designed to help those diagnosed with Chronic Fatigue Syndrome (CFS) / Myalgic Encephalomyelitis (ME) develop a greater understanding of how their day-to-day activities impact on their health and levels of energy.
The project is a partnership between KiActiv®  and Bath Centre for Fatigue Services (BCFS), and will run alongside the existing self-management programme through which patients learn to better manage their condition. By using KiActiv®  technology and mentor support it is hoped participants will build confidence in monitoring, assessing and balancing their own physical activity levels.
Moving to Better Health: Bristol (MBH) is a partnership between  Sirona Care & Health (formally Bristol Community Health) and  KiActiv® that aims to help people living with Chronic Obstructive Pulmonary Disease (COPD) . In this project participants are encouraged to increase physical activity within their everyday lives
Participants will use KiActiv® interactive personalised dashboard that takes data from an accurate activity tracker to understand their activity levels. They will be supported through regular contact with mentors focused on helping  them increase everyday physical activity, active across all their waking hours, rather than 1-2 hours of an exercise intervention.
The aim for both of these partnership projects is to develop new ways of supporting patients, promote empowerment and self-management. We will also be collaborating with the South West AHSN evaluation team to independently evaluate both of these projects.
Nigel Harris, Director of innovation at West of England AHSN commented:
"This is a great opportunity for us to showcase our work of bringing innovation into practice, by listening to the needs of our health and care community. In this case we are able to work with one innovator to trial two divergent applications of their technology to support treatment of two very different conditions.  The real world evaluation that we are supporting is designed to provide the evidence that commissioners would need to consider further adoption of the product. This is important when looking at the sustainability of the intervention and potentially, the opportunity improve health and care outcomes in other regions of the country."
The Future Challenge programme is a central part of the West of England AHSN's work to support innovation in health and care and is part of Innovation Exchange commissioned by Office of Life Science. As part of our open innovation methodology, the programme's aim is to identify and articulate local healthcare challenges and develop a system where healthcare professionals can connect with the business sector to stimulate engagement and partnership in supporting the development of solutions.
Read more about the Future Challenges initiative and our other Future Challenges themes here.
Posted on March 11, 2020
---