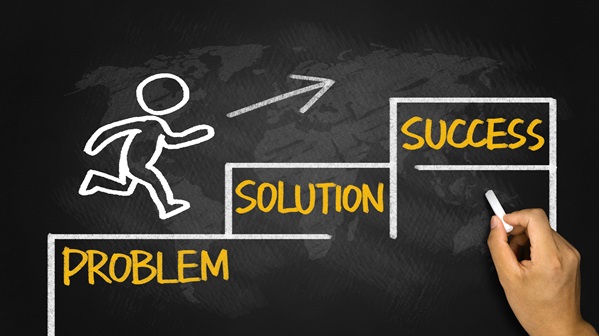 The Small Business Research Initiative (SBRI) Healthcare, the NHS England funded initiative championed by the AHSN Network, has announced the latest round of funding to support companies to develop novel solutions to healthcare issues, and two of them are from the West of England.
Mayden House Ltd
One of the companies, Mayden House Ltd, is employing machine learning to recommend appropriate treatments for users of mental health services. Machine learning techniques help to recommend appropriate treatments by comparing the profile of a new patient entering a service with the wealth of historical patient data available. This has the potential to significantly improve both waiting times and outcomes for patients, and lower costs.
Chris May Managing Director of Mayden House commented; "in preparing our submission for the competition we asked the West of England AHSN to help with our entry. They were really supportive. They facilitated conversations with a local clinical expert but also helped in reviewing and commenting on our draft entry, making constructive suggestions for improvement. We will go for SBRI and other awards again and based on this experience we will no doubt ask our local AHSN for input."
Bioinduction Ltd
The other local company receiving funding is Bioinduction Ltd. Their innovation is an ultra-compact device that reduces surgical time for deep brain stimulation in treating Parkinson's disease, and also improves patient safety and comfort.
The Bioinduction project aims to reduce surgical time through device and procedural innovation. Existing devices require two procedures: one to implant leads in the brain and a second tunnelling down the neck to a stimulator in the chest. This is a validation study for a new ultra-compact device implanted in a single procedure in the skull, saving two hours in surgery and circa £2,800 in operating theatre costs. It will mean two patients can be scheduled per day rather than one, effectively doubling surgical team productivity.
The Small Business Research Initiative
SBRI (Small Business Research Initiative) Healthcare is an NHS England funded programme that provides funding and support to innovative companies to solve healthcare problems. The SBRI Healthcare team works closely with clinicians and frontline NHS staff to identify key challenges from within the service, focusing on specific areas recognised as priority by NHS England and the 15 Academic Health Science Networks (AHSN).
The programme aims to improve patient care, increase efficiency in the NHS, and support the UK economy by helping smaller companies grow. Each contract is 100% funded by SBRI Healthcare and while the public sector has the right to license the resultant technology in certain circumstances, its intellectual property remains with the company.
The programme's network of innovative companies extends throughout the UK. Since launching in 2009, £75 million has been awarded to over 150 companies developing solutions for major NHS challenges such as cancer detection, dementia care, mental health in young people and self-management of long-term conditions. SBRI Healthcare supported companies are already making an impact.
Posted on July 26, 2018
---