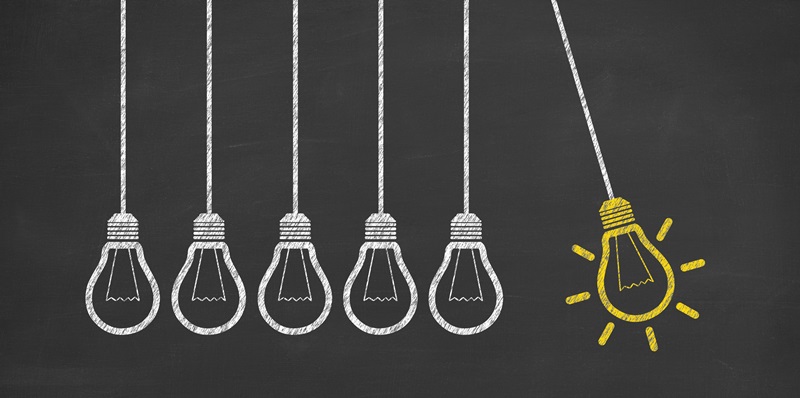 A wireless sensor that better detects signs of sepsis in hospital patients, an app to help pregnant women monitor hypertension, and another that directs patients with minor injuries to treatment units with the shortest queues, are among the latest devices and technologies selected to join the NHS Innovation Accelerator (NIA).
The 11 innovations joining the NIA were announced in November as part of an event to launch the third year of this national accelerator. An NHS England initiative delivered in partnership with England's 15 AHSNs, the NIA has supported the uptake and spread of 25 high-impact, evidence-based innovations across 799 NHS organisations since it launched in July 2015.
Each of the new innovations joining the NIA in 2017 offer solutions to key challenges in Primary Care, Urgent and Emergency Care and Mental Health. Their recruitment onto the NIA follows an international call and robust selection process, including review by a collegiate of over 100 assessors and the National Institute for Health and Care Excellence (NICE).
Simon Stevens, NHS England Chief Executive said: "Modern medicine is on the cusp of a huge shift in how care is delivered, and practical innovations like these show how NHS patients will now directly benefit. More tests and patient monitoring will be done at home or on the move, without the need to pitch up to a doctor's appointment or hospital outpatients."
Ian Dodge, National Director for Strategy and Innovation at NHS England, said: "Since it started the NHS Innovation Accelerator has continued to deliver for patients and the taxpayer. It's just one of the ways that the NHS is getting its act together to provide practical help for innovators with the best ideas. From a small investment, we are already seeing very big benefits – safer care for patients, better value for taxpayers, new jobs created and export wins."
Mike Hannay, Chair of the NHS AHSN Network, said: "As a national NHS AHSN Network we remain committed to supporting the NIA to ensure that as many residents, patients and staff as possible can access these innovations, which support primary care and urgent and emergency care needs. We look forward to working with the new Fellows over the coming months to deliver these innovations at scale across the country."
The 11 innovations selected to join the NIA in 2017 are:
CATCH -Common Approach To Children's Health
Addressing the inappropriate use of NHS services when self-care would be more appropriate, the CATCH app gives parents appropriate and understandable information when they need and want it, via smartphone or tablet.
Dip.io
App which turns a smartphone into a clinical device, providing patients with clinically accurate urine analysis from home in a matter of minutes
ESCAPE-pain
'Enabling Self-management and Coping of Arthritic Pain through Exercise' or ESCAPE-pain, is a six-week group programme delivered to people aged 45+ with Osteoarthritis (OA).
FREED
The FREED 'first episode rapid early intervention service for eating disorders' model of care provides a rapid early response intervention for young people aged 16 to 25 years with short (three years or less) first episode illness duration.
Home monitoring of hypertension in pregnancy (HaMpton)
New care pathway involving the use of an app for monitoring high blood pressure at home, empowering expectant mothers to be involved in their own care.
Lantum
A cloud-based tool built to help NHS Providers fill empty shifts in clinical rotas.
My Diabetes My Way
Low-cost, scalable, comprehensive online self-management platform for people with diabetes.
ORCHA
ORCHA works with CCGs and Providers to develop health app portals, allowing professionals easy and clear access to a verified resource. This enables them to enhance services and outcomes by finding and recommending the best apps to patients
Oviva Diabetes Support
A fully remote, technology-enabled programme of type 2 diabetes structured education, combining 1-to-1 support from a registered dietitian with evidence-based online educational materials and use of the Oviva app to support behaviour change. Oviva is also one of the five digital tools available through our Diabetes Digital Coach project, launching in January. Find out more here.
RespiraSense
The world's first continuous respiratory rate monitor, enabling medical teams the ability to detect signs of patient deterioration 12 hours earlier than the standard of care.
WaitLess
Free, patient-facing app which shows patients the fastest place to access urgent care services for minor conditions.
Download more information about the technologies here and find out more about the 2017 NIA fellows here.
For more information about the NIA, visit www.nhsaccelerator.com.
Posted on November 22, 2017
---