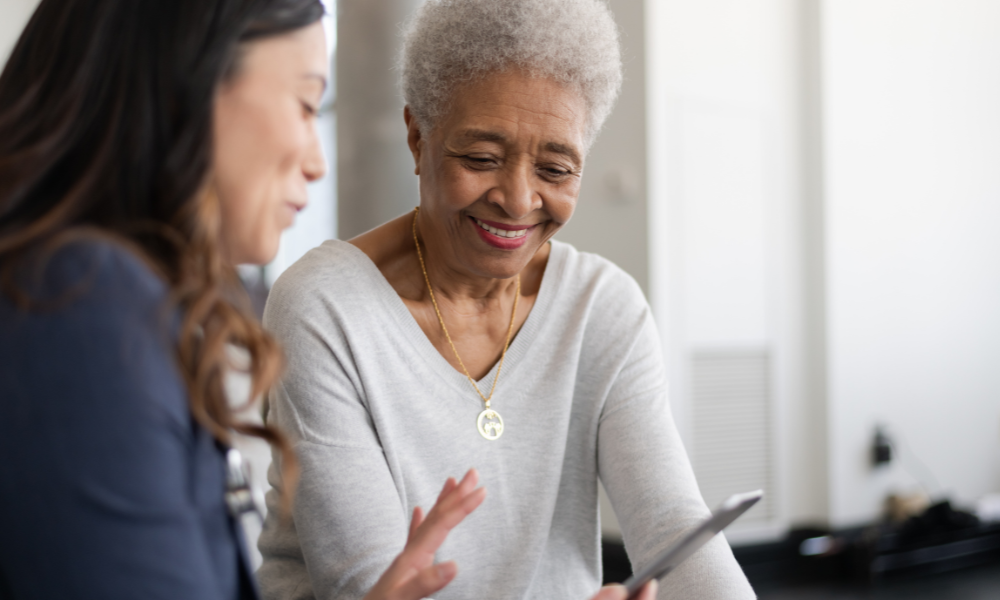 A range of new evidence-based resources has been developed as part of the AHSN Network's national Polypharmacy programme, which is led by Health Innovation West of England.
These have been designed to support and help prepare people who have been invited for a Structured Medication Review with their GP, pharmacist or other healthcare professional.
The resources include this new animation.
People may benefit from a Structured Medication Review if they are taking several medicines regularly or are taking medicines for long-term conditions. The review can help to identify any medicines that are no longer appropriate or that may need a change in dose.
Designed to encourage shared decision making about medicines, the NHS branded resources are free for healthcare professionals to use with patients and are available in a range of formats and languages from the AHSN Network website.
The resources include:
Information for GP practice staff and other health professionals on the development of the materials and guidance on how to use them.
Template letter inviting patients to a Structured Medication Review.
'Me and My Medicines' and 'Are your medicines working?' leaflets for patients invited to attend a Structured Medication Review to encourage them to think about any questions they may want to ask.
Information on stopping medicines safely to be shared with patients if it is agreed they should stop, or gradually stop, any medicines.
A patient feedback survey to help us evaluate and further improve the resources.
The resources can be printed and used in paper format or shared electronically with patients via email, text message or any other electronic systems used by GP practices. They are available in the following languages, including audio versions for visually impaired people: English, Arabic, Bengali, Gujarati, Polish, Punjabi Gurmukhi, Punjabi Shahmukhi, Romanian, and Urdu.
The AHSN Network has launched the materials as part of its national Polypharmacy programme, which began in April 2022 and is funded by NHS England. The materials were developed in collaboration with NIHR Yorkshire and Humber Patient Safety Research Collaboration, Age UK, Me and My Medicines, and Are your medicines working?
Through the national Polypharmacy programme, patients and clinicians across England have been involved in testing a range of existing patient-facing materials, and their feedback has informed the development of the new resources.
The national rollout is supported by Professor Tony Avery, NHS England's National Clinical Director for Prescribing, as part of the National Overprescribing Review recommendations.
Professor Tony Avery commented: "I am delighted to launch these resources, to support patients across England with their medicines and help them prepare for a structured medication review. The resources promote shared decision-making and better conversations between a patient and clinician about whether to continue, reduce or stop taking a medicine, helping to address the problem of overprescribing and ensure medicines are prescribed only when appropriate and beneficial for the patient."
Tom Gentry, Senior Health Influencing Manager at Age UK, said: "It is vitally important that the drugs and treatments we are using are improving our health and wellbeing. For many older people, living with multiple long-term conditions and using certain treatments for years on end, this isn't always the case.
"A structured medicine review can be an essential step in making sure what someone is taking is still doing what it's supposed to and that any treatments that do not work well together are changed. This is a conversation that must combine the skills of the healthcare professional with the knowledge, experience and goals of the patient.
"The materials being launched today could make a huge difference to these conversations and help patients to think through what is most important to them."
Tase Oputu, Chair of the English Pharmacy Board, Royal Pharmaceutical Society, added: "These patient facing resources will be invaluable in helping to address inappropriate polypharmacy and in ensuring that people are only taking the medicines they want and need. They will empower patients to ask questions about their medicines and support clinicians in undertaking true shared decision-making conversations."
Posted on September 29, 2023
---