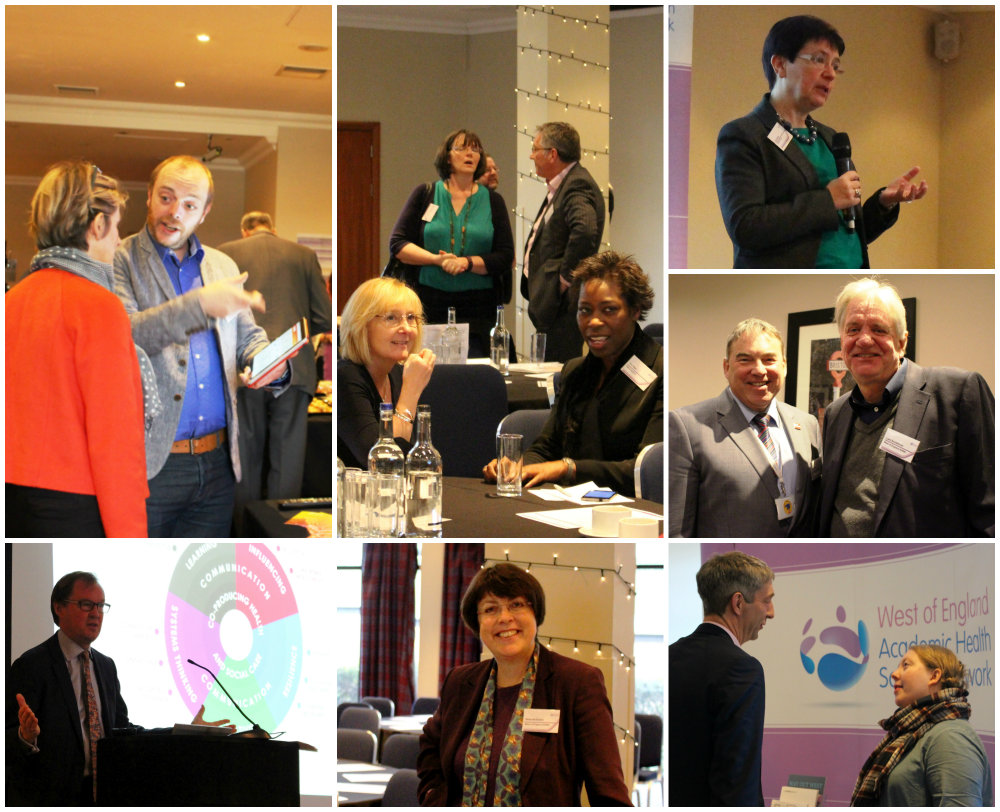 Colleagues from across the West of England and beyond gathered in Bristol last month for our annual conference, where we explored the progress we have made together over the last five years and looked ahead to the key themes for our new five year licence. It was an inspiring and thought-provoking day, focusing on what we, as a healthcare community, have learnt about system transformation, and adoption and spread of innovation.
Managing Director, Deborah Evans showcased a number of the successful initiatives we've developed here in the West that have shown most potential for adoption and spread. These included the Emergency Department (ED) Safety Checklist, which is now being recommended nationally, and PreCePT, our project to help prevent cerebral palsy in pre-term babies, which is being scaled up to trusts around the country with Health Foundation funding. See Deborah's slides here.
Take Five
As part of her presentation, Deborah launched Take Five, a collection of five short films about five of our key projects from the last five years.
The films offer a quick overview of what we've learned about transformation as a healthcare community here in the West of England, as well as looking forward to how we can embed good practice and spread it more widely. Watch the videos individually or as the full Take Five collection here.
Effective healthcare networks
Christine Harland from the University of Cardiff and Pam Moule from the University of the West of England gave us an update on the evaluation they have been carrying out of the West  of England AHSN during its first five year licence. Take a look through their presentation slides:Effective healthcare networks: what do we know?
hyvr – citizen co-creation in healthcare
Our new online platform, hyvr, was also launched at the annual conference. This exciting new development builds on our work with the Design Together, Live Better project, and brings patients and the public together with innovators to co-create new ideas for health improvement. Sign up to try it out and help shape how it works at www.hyvr.co.uk.
Workshops
Following a brilliant key note session on the Habits of an Improver from Bill Lucas, Director of the Centre for Real-World Learning & Professor of Learning at the University of Winchester, delegates took part in a series of workshops where we got to grapple with the specifics of how effective adoption and spread works in practice. Click on the workshop titles to view the slides.
#WEConf
If you weren't following the #WEConf hashtag on Twitter on the day, we captured all the highlights in this Storify.
Keep up-to-date
If you would like to hear more from the West of England AHSN, the events we run and the work that we are doing, sign up to our newsletter here to keep up to date!
Posted on December 19, 2017
---