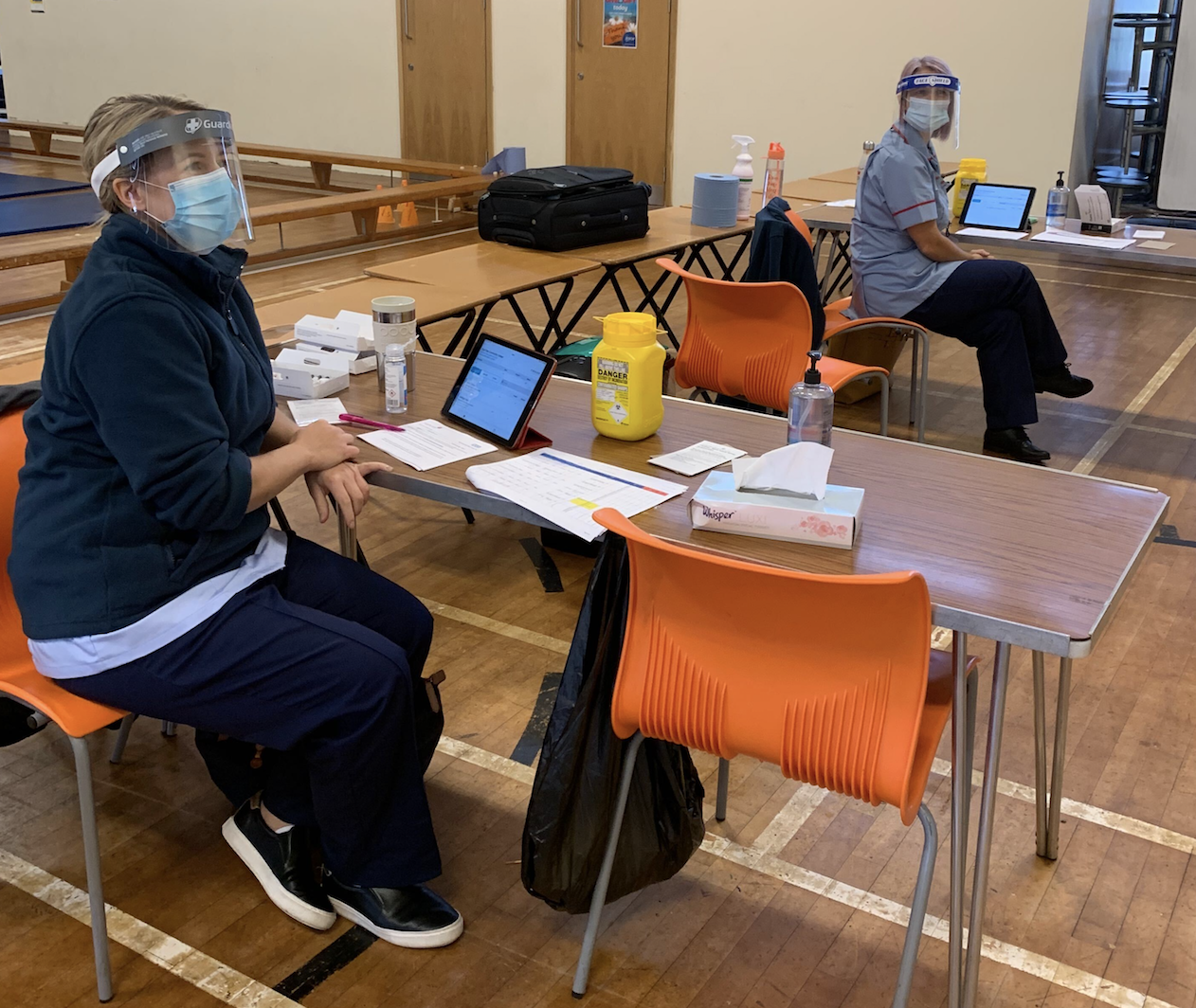 We are excited to share some fantastic news from RIVIAM Digital Care, a local Bath-based company which the West of England AHSN has supported over a number of years.
RIVIAM's technology will enable digital consent for the roll-out of the COVID-19 immunisation to children aged 12-15 following the UK government's announcement that all 12-15-year-olds will be offered the COVID-19 vaccination this September. They are also supporting the largest ever school-aged children's flu vaccination programme. RIVIAM have enhanced their comprehensive digital immunisations service in a matter of weeks to include online consent to support COVID-19 vaccinations.
Parents will be invited to complete an eConsent form and confirmations – via email – are instantaneous. Once consents are received in RIVIAM, they are automatically organised for triage, considerably reducing the time immunisation teams need to spend reviewing each return.
Local organisations using RIVIAM's immunisations system include: Sirona health & care in Bristol, North Somerset and South Gloucestershire (BNSSG), Virgin Care in Bath and North East Somerset (BaNES), Devon and Wiltshire and Somerset NHS Foundation Trust.
In total, parents of approximately one million children in seven English counties and 17 boroughs of London will benefit from being able to provide consent digitally for COVID-19 and flu vaccinations using RIVIAM's online immunisation system.
Professor Nigel Harris, Director of Innovation and Growth at the West of England AHSN commented:
"The West of England AHSN's Innovation and Growth team have been supporting RIVIAM over the last couple of years, in addition to support from our colleagues in Digital Transformation.  We've all found working with them to be a really rewarding experience and we're delighted by this news. RIVIAM have always sought to help health care providers deliver joined-up care with integrated information and the digital platform they have built is able to work with existing NHS systems whilst enabling new functionality, such as this online consent system, to be delivered."
Paul Targett, Managing Director, RIVIAM Digital Care added:
"We're delighted to enable the COVID-19 vaccination programme for this group of school-aged children so quickly as well as support for Flu vaccinations for almost a million children across England. Our technology is clever, but simple to use, secure and rapidly deployable to meet urgent challenges.
"Having the support, network and insights from the AHSN is very helpful as we grow and deliver on our mission to support new models of care, urgent public health requirements and more integrated working across health and social care to improve patient's lives."
Posted on September 15, 2021
---