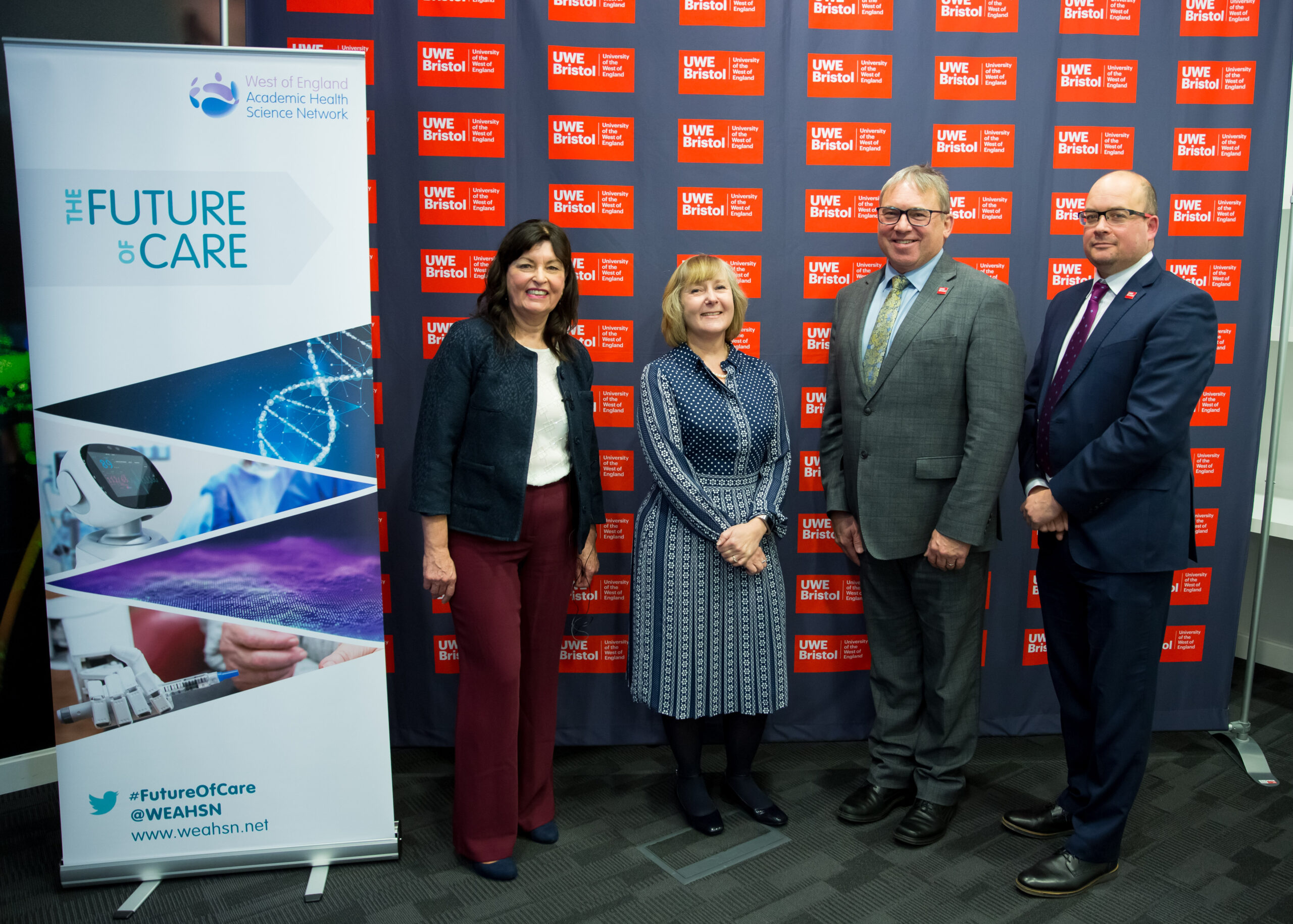 After a Covid-enforced hiatus our Future of Care event series got back underway again at the University of West of England (UWE) on Wednesday 24 November.
In the keynote address Professor Maggie Rae outlined some of the ways that she, as President of the Faculty of Public Heath, sees that Covid will have the greatest impact.
The impact on the health and care workforce has been profound, with overwhelming demand, continual reprioritisation and reorganisation and a reduction in capacity and resilience in the system. It's unclear how long it will take for demand for services to normalise and the impact   on staff will be felt for many years to come.
Covid has also increased health inequalities with outcomes rooted in the social determinants of health, for example under-65 mortality in the most deprived tenth of the population is four times higher than in the least deprived. In addition to that the response to Covid included measures such as vaccination that have the potential to increase inequality unless carefully targeted. Equity of access to treatment and support are the crux to ensuring public health post-Covid.
Looking forward Professor Rae emphasised the vital role of public health in tackling population health, reducing inequality and improving outcomes for all. She outlined the FPH's position on funding and structuring an adequate public health service, but also spoke passionately about the need for public health to be central to work of everyone in the health and care system and understood by the wider population.
In addition to Professor Rae the Audience heard from Professor Marc Griffiths, Pro-Vice Chancellor & Executive Dean, Health and Applied Sciences and Natasha Swinscoe, CEO of West of England AHSN who reflected on their organisation's learnings from Covid, and on the deep and enduring partnership between the AHSN and UWE. Finally, the audience heard from UWE's Vice Chancellor Steve West. Steve has recently become a fellow of the Faculty of Public Health and reflected on the central role public health has played in his journey from podiatry to academia.
An audio recording of the event is available at: The Future of Care – The Impact of COVID-19 on future delivery of care by UWE Bristol (soundcloud.com)
The next  in the  Future of Care distinguished address events, is on Thursday 20 January and will be held as a hybrid event, with the option to attend in-person (covid dependant) at the University of Gloucestershire, as well as virtually. In this Future of Care distinguished address, Professor Shafi Ahmed will explore the impact virtual reality technologies might have
Register for this event here
Posted on December 1, 2021
---