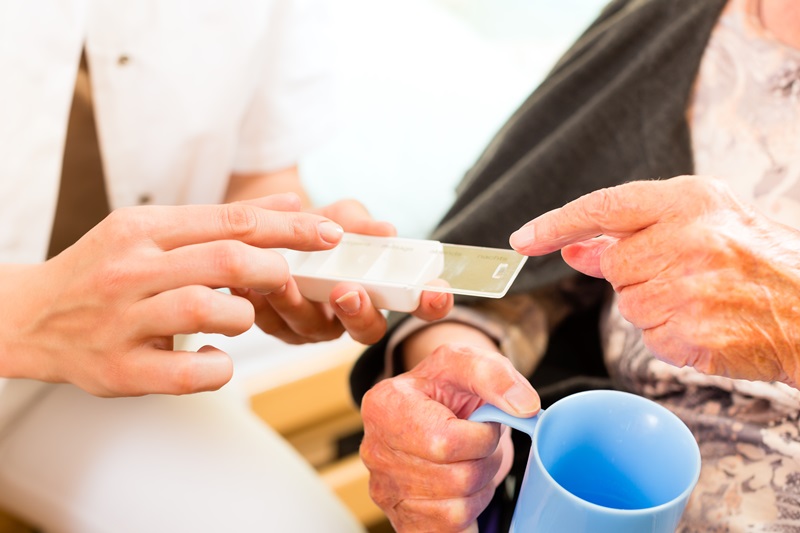 Last year 7.6 million of the 18.7 million adults admitted to hospital were aged 65+. Yet many of these admissions could have been prevented if our healthcare services were better connected and delivered in the home and community.
Assistive technologies, such as the Internet of Things (IoT), smart devices and cloud based technologies, have a crucial role to play in reducing the pressure faced by our hospitals and healthcare service. In the UK 3.5 million (36%) of those aged 65+ live alone. Welfare technology solutions are pivotal to keeping the elderly and vulnerable population connected to families and health professionals and providing the capability to self manage conditions at home.
Yet whilst these technologies exist, implementation is a major challenge, hindered by multiple factors such as an outdated health and social care funding structure, a complex and protracted regulatory system, consumer perception and confidence and of course cost.
These were the kinds of issues and opportunities being explored at a major event in Bristol last month, called Healthcare from your Living Room. Organised by the West of England AHSN and Enterprise Europe Network (EEN) South West, the event highlighted the role technology can play in assisting health and social care professionals and families to bring care to individuals at home.
Delegates heard about various pilot projects – national and international – with a focus on the progress being made in Denmark where key policy decisions have been made to 'rebuild' the hospital setting. By closing old hospitals, building fewer, larger more specialist hospitals they will provide care to the most seriously ill patients. For less critically ill patients there is a clear shift that care will be in the community and at home with pilot projects being tested and implemented successfully at scale.
Danish speakers included Peter Julius, co-founder of Public Intelligence and Christian Graverson CEO of Welfare Tech who concluded that to be successful there has to be a culture of open innovation, co operation and collaboration between all health providers. Users and their families need to be at the centre to ensure their particular needs are really being met by technology solutions and to to build confidence and trust.
Melissa Reem from Kent Surrey Sussex AHSN spoke about their Dementia NHS test bed, their collaboration with the Danish organisations and lessons learnt.
Julia Clarke, Chief Executive of Bristol Community Health, spoke about the findings of their successful Champions Project, concluding that having the GP at the heart of the project was crucial, as was the need for a "marriage of technology and people".
Rounding off the day, Praminda Caleb-Solly from Bath-based Designability spoke about the work at UWE Bristol's 'Living Lab',and how their data is being used to build personalised assistive robotic systems capable of adapting to a person's lifestyle and needs to support independent living.
Delegates also heard from companies pitching their technologies and were able to extend their network and meet new partners by taking part in pre-arranged matchmaking meetings.
Lars Sundstrom, Director of Enterprise at the West of England AHSN said: "Healthcare from your Living Room was a hugely successful event and there was a real buzz of excitement in the air. People seemed to be really energised by hearing about what fantastic work is going on in Denmark and Bristol.
"One woman I spoke to told me that she was completely 'blown away' by what she'd learned during the day about what is possible."
Louise Hooker, EEN sector lead, added: "Enterprise Europe Network helps companies and organisations to meet international partners. This event highlighted the benefits of cross border collaboration and the advantages of co operating at an international level. We were delighted to be able to offer delegates the opportunity to meet with the speakers and each other through the matchmaking event. Over 60 delegates took part in 31 meetings with lots of talk about potential collaboration.
"Whilst it is evident there are many challenges ahead, the event demonstrated the huge potential, opportunities and enthusiasm that exists to move drive change and progress to a system that allows even the more dependent and sick people to live longer in their own homes."
Posted on March 10, 2017
---