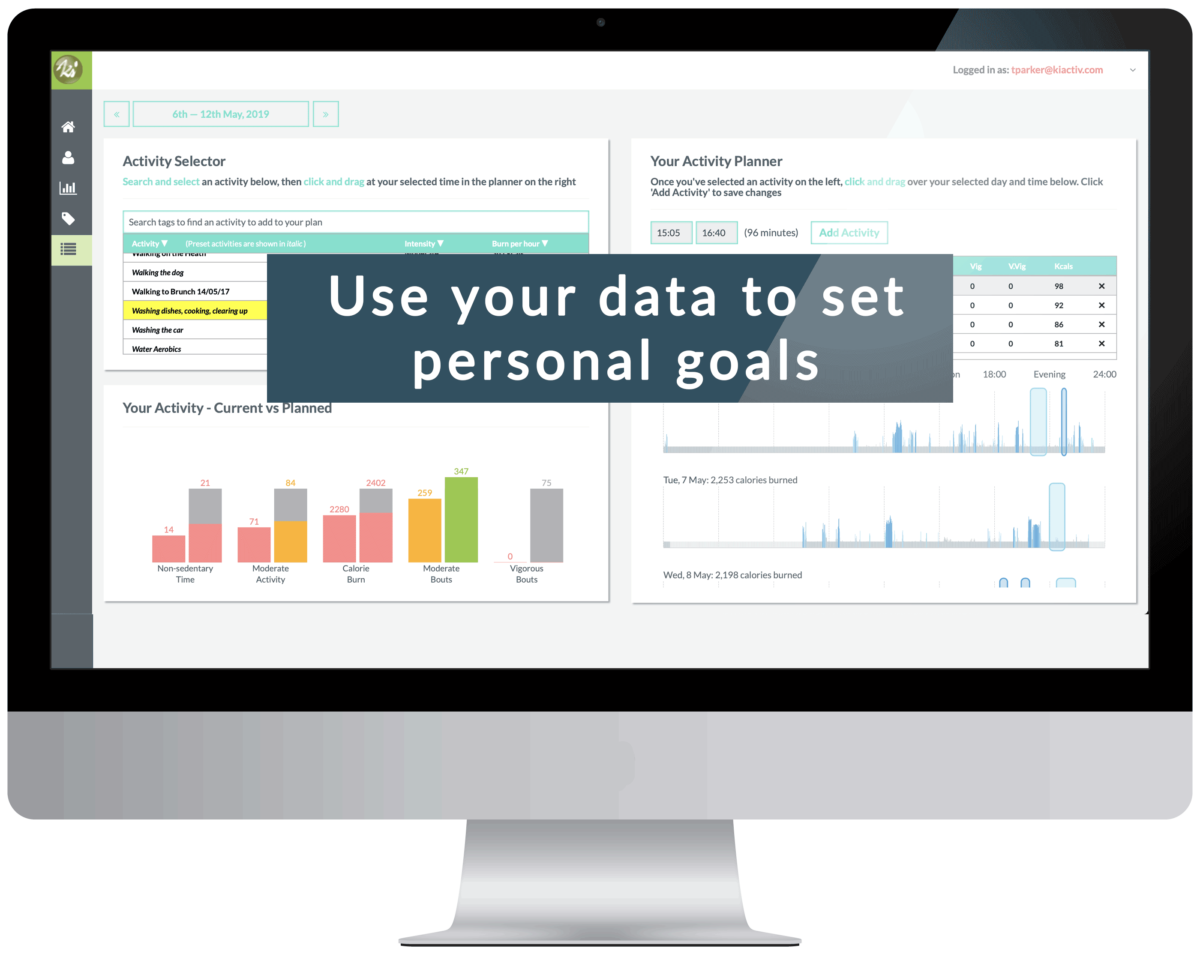 A West of England AHSN project partner, KiActiv, has been selected by the NHS Innovation Accelerator (NIA) for its award-winning accelerator programme and will be supported over the next three years to scale across England for the benefit of NHS patients and staff.
KiActiv is a mentor guided digital therapy designed to improve the self-management of long-term health conditions – and was selected by the West of England AHSN to deliver healthcare innovation as part of our Future Challenges programme; a groundbreaking initiative that connects innovators with the system, to address locally identified health and care challenges.
In response to the NIA news, Tommy Parker, CEO of KiActiv says: "I am very pleased to have been selected as a Fellow by the NIA. The support will enable us to build on what we've achieved with the West of England AHSN, scale KiActiv® more widely across the NHS, and showcase the impact of personal everyday physical activity as a medicine."
The high impact innovation has also been identified by the Department of International Trade as one of Britain's best Digital Health talents, for inclusion in its first 100 UK Digital Health Companies Playbook, linking it with worldwide opportunities.
KiActiv is the project innovation being piloted with the West of England AHSN under the themes of 'Keeping Healthy During COVID-19' and 'Keeping Healthy at Home' which form part of our Future Challenges programme. These projects are now in evaluation stage, with end of project reports coming soon.
Alex Leach, Deputy Director of Innovation at the West of England AHSN says: "We're excited for KiActiv and look forward to continuing our work with this high impact innovation, as it is supported to spread nationally and beyond."
If you are a healthcare innovator, looking for business development support and tools, get in touch with us at the West of England AHSN. You can visit our Innovation Exchange for expert advice, information about funding opportunities, and to make contact with our team to access support.
Posted on March 16, 2021
---