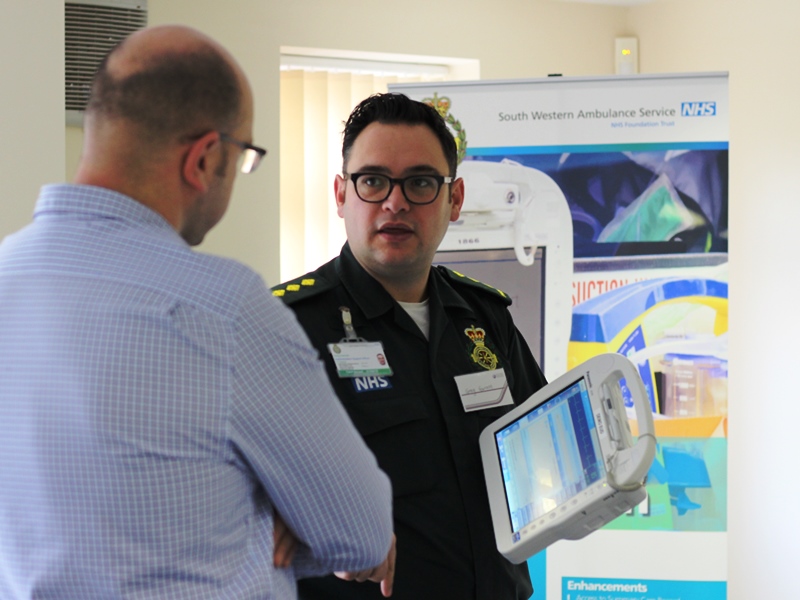 Colleagues from 35 organisations across the South West took part in a workshop last month in Taunton exploring how we can do more to reduce harm from falls, including occupational therapists, physiotherapists, nurses, falls leads, rehabilitation nurses, falls specialists and ward managers.
Following previous work on falls in this region, the two AHSNs (West of England and South West) were asked to support local organisations to collaborate to reduce harm from falls locally. The aims of the workshop were to:
Further develop the collaborative approach to prevention and better management of falls
Create a forum to share best practice and learn from each other
Encourage networking of like-minded colleagues across the West of England and South West Academic Health Science Networks
Embrace quality improvement methodology to effect changes and drive improvement
Encourage organisations to develop their own plans and ideas on how to reduce harm from falls in their region.
91% of attendees rated the event as either "good" or "excellent", and comments included:
"Great to hear good practice from other organisations"

"Really interesting and diverse collection of ideas and projects

"Informal approach was lovely"

"Good to have opportunity to plan way forward as a team"
Attendees worked on organisations action plans. As part of the evaluation, attendees were asked what they would do as a result of today – with many committing to take actions back within their own organisations:
The event was organised using the Open Space. Read Ann Remmer's blog here reflecting on this approach.
For more information, download the full event report here and do take a look at this excellent video telling the story of Mrs Andrews – a resource that was recommended during the event:
Posted on March 13, 2016
---