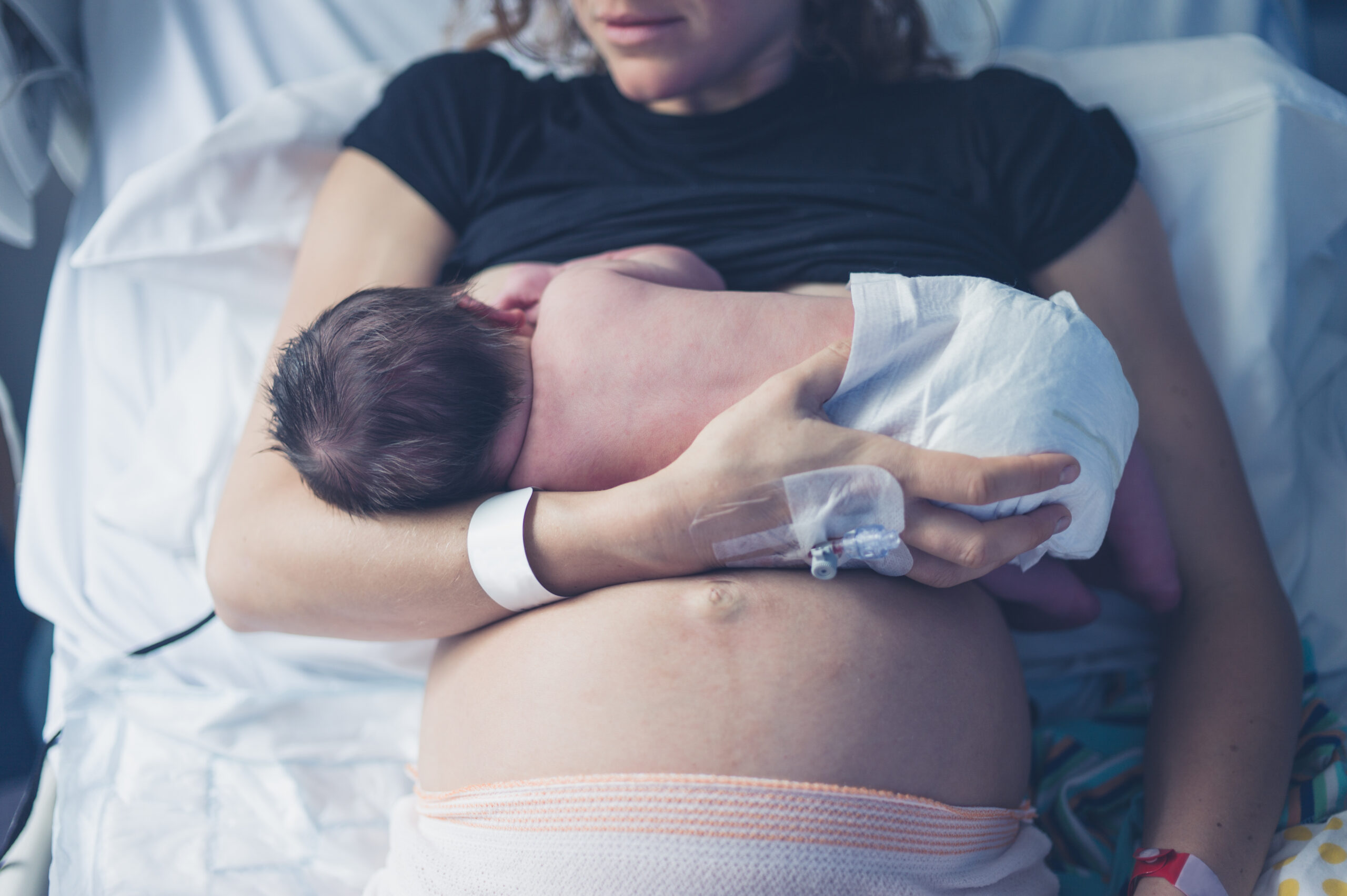 The West of England AHSN is working with Gloucestershire's Local Maternity and Neonatal System (LMNS) and the Gloucestershire Integrated Care Board (ICB) to assess the feasibility of smartphone applications to support communities that would not normally take up breastfeeding.
This follows on from health needs analysis work conducted by the LMNS, which revealed that women (particularly those aged under 20) from the most deprived areas in Gloucester and the Forest of Dean had the lowest breastfeeding rates.
While breastfeeding is considered important in maternal health and for healthy infant development, the UK has the worst breastfeeding rate in the world. The National Institute for Health and Care Guidance (NICE) recommends that greater support and encouragement is particularly needed for younger women and women from deprived areas to start and continue breastfeeding.
Ensuring continuity of care through maternity services for women from the most deprived areas has been identified as a national NHS England priority, as part of its Core20PLUS5 approach to reducing healthcare inequalities.
Anya
Anya is an award-winning pregnancy, parenting and breastfeeding support app that has been designed with the country's leading infant feeding experts and utilises cutting-edge 3D interactive technology and AI intelligence to provide new mothers with support.
Using smart technology, the Anya app provides parents and parents-to-be with vital support on their parenting and breastfeeding journey. It delivers trusted, accurate and evidence-based information with two unique features:
LatchAid™, a 3D animation breastfeeding support tool, using cutting-edge interactive technology to learn skills intuitively.
Anya AI, the bespoke virtual supporter, providing information 24/7, for those times when it's just not possible to get help or answers.
The West of England AHSN is now working with Gloucestershire's LMNS on a 'proof of value' project, to implement and evaluate the use of the app to support young parents and families in Gloucester and the Forest of Dean[i], to take up and continue breastfeeding.
The app will be trialled across two NHS trusts in Gloucestershire; Gloucestershire Health and Care NHS Foundation Trust and Gloucestershire Hospitals NHS Foundation Trust.
It is hoped that the project will provide evidence that an innovation such as this could help to increase breastfeeding initiation and continuation rates in younger and deprived populations. The project also hopes to prove that the use of such technology can improve resource utilisation across the NHS.
In a previous NHS pilot of the LatchAid breastfeeding tool across four integrated care systems, the app demonstrated an 100% increase of exclusive breastfeeding rates at six weeks postnatally, compared with the national average.
The results of the project are expected in Spring 2024.
Dawn Morrall, Clinical Lead at Gloucestershire LMNS, said: "Having identified the areas across Gloucestershire where outcomes in pregnancy, birth and the postnatal period are poorest, we've developed an equity plan to address improvements. This will involve midwives introducing the Anya app to patients during pregnancy, to prepare and support women to take up and continue to breastfeed. The aim of the project, which will be implemented and evaluated by the West of England AHSN, is to improve breastfeeding rates across the county but, in particular, in the areas identified as having the lowest breastfeeding rates."
Alex Leach, Director of Innovation and Growth at the West of England AHSN added: "Addressing inequalities in maternity care to improve health outcomes for women, infants and families is a national NHS priority. We are therefore very excited to be supporting this project and we look forward to evaluating its impact."
The West of England AHSN has supported Anya since its founder Dr Chen Mao Davies took part in its Health Innovation Programme in 2018.
For further information, please email weahsn.innovation@nhs.net.
[i] While the proof of value project evaluation will have a specific focus on young parents, the Anya app will be available to all parents/families in the city of Gloucester and the Forest of Dean.
Posted on May 11, 2023
---