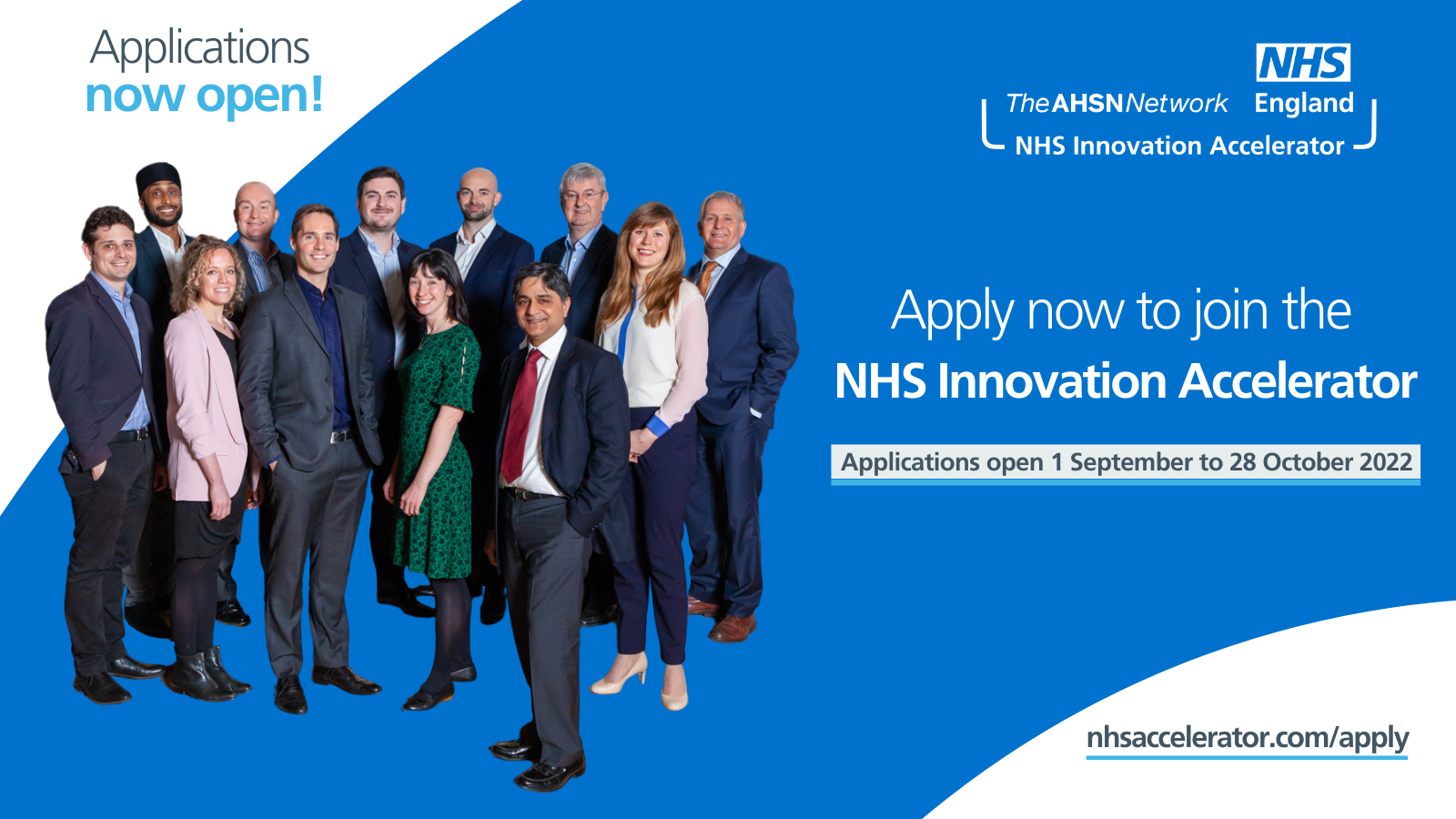 The NHS Innovation Accelerator (NIA) – an NHS England initiative delivered in partnership with England's 15 Academic Health Science Networks and the Accelerated Access Collaborative – has launched its call for applications representing high impact, evidence-based innovations.
The call is open to local, national and international healthcare innovations supported by passionate individuals from any background, including SMEs, clinicians, charity/third sector and academics.
For the 2023 intake, the NIA is seeking innovations that align with the NHS Core20Plus5 manifesto while addressing key theme areas of elective recovery and operational challenges post-pandemic. Therapy areas of interest, as outlined in Core20Plus5, are:
Maternity
Mental health and severe mental illness
Cancer
Respiratory disease
Hypertension and cardiovascular disease
Additionally, the NIA is looking for innovations that address urgent and emergency care. All applicants must be able to demonstrate how their innovation actively alleviates health inequalities in practice.
To date, the West of England AHSN has supported two innovators who have been selected onto the programme during previous intakes – Tommy Parker, CEO of KiActiv – a mentor guided digital therapy designed to improve the self-management of long-term health conditions – and Carey McClellan, CEO of getUBetter – a digital self-management platform for all common musculoskeletal conditions.
Successful applicants will become NIA Fellows and supported to scale their innovations up across England's NHS for the benefits of patients and staff.
If you are interested in applying, visit the NIA website here to learn more about the application criteria and process, find dates for informational webinars, and access the online application portal.
For any further enquiries, contact the NHS Innovation Accelerator at nia@uclpartners.com
The West of England AHSN is also available to support you in completing your application. Email cheryl.scott11@nhs.net or weahsn.innovation@nhs.net.
The application period will close at 11.59pm on 28 October 2022.
Posted on September 2, 2022
---