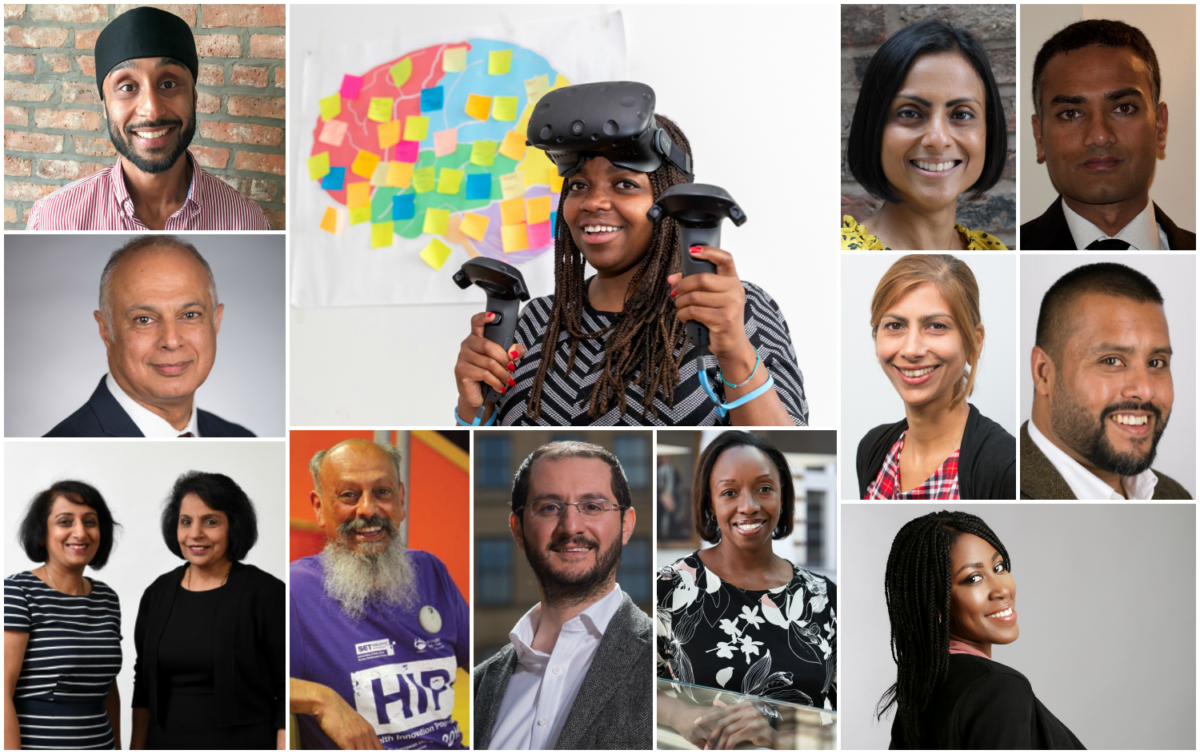 The AHSN Network has published a new report celebrating diversity across the Network, and setting out pledges to further support the diversity and innovation agenda. The report, launched at Health and Care Innovation Expo 2019 in Manchester, shares the stories of innovators from Black, Asian and Minority Ethnic (BAME) backgrounds, including two from the West of England.
One of the stories in the report is from Alan Bec, Founder of the Wellbeing Indicator Badge (wib) and graduate from our West of England AHSN Health Innovation Programme. Alan shares his story of living with chronic fatigue syndrome and developing the wib as a shorthand way to communicate with people.
In his story, Alan writes about his experience of racism as a child. He goes on to say: "But I don't come from a place of anger; I come from a place of wanting to connect. Healthcare is for all, so must include all!
"Organisations like AHSNs working in this space need to demonstrate to BAME innovators they are not simply 'welcome' but also essential to healthcare innovation", he says. Read Alan's full story >
The other West of England story comes from Dr Seema Srivastava, a Consultant Physician and Associate Medical Director at North Bristol NHS Trust. Seema has always been inspired by her mum and dad, first generation Indian migrants who worked hard to build careers as a teacher and GP, respectively.
"It was a huge inspiration to see how my parents contributed to their community. This gave me the confidence to never consider gender or race as a barrier", says Seema. Read Seema's full story >
The AHSN Network pledges include committing to:
Implementing a recognised process to self-assess and improve equality performance in each of our organisations
Empowering and supporting staff to be positive role models for equality and diversity
Understanding the impact of our work on all members of our communities and ensuring our work reflects the equality and diversity within these communities.
Richard Stubbs, Chief Executive Officer at Yorkshire & Humber AHSN, said: "The AHSN Network recognises that we have a leadership role to play in championing and developing diversity within our NHS innovation pipeline.
"This is why we are making some key pledges, as a national network, that demonstrate our commitment to this agenda. We will use these pledges to hold ourselves to account for the way that we identify and nurture innovation and the innovators behind them, both inside and outside the NHS and we will publish our progress annually."
Richard added: "We will not succeed in addressing health inequalities without diverse innovators, both from within and outside of the NHS. We need innovators from all backgrounds who can develop and support solutions that enable the inclusion of all members of our society.
"Research shows that when at least one member of a team has traits in common with the end user, the entire team better understands that user. A team with a member who shares a client's ethnicity is 152% more likely than another team to understand that client."
Posted on September 11, 2019
---