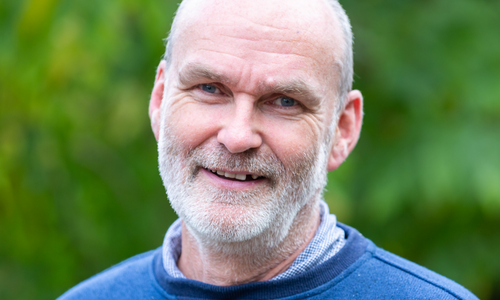 In this blog, Dr Mark Juniper, Respiratory Consultant at the Great Western Hospital, Swindon, and Medical Director at the West of England AHSN, gives a progress report on the collaborative to reduce mortality following acute non-invasive ventilation (NIV). He tells us how sharing the data collected for this project can help deliver the improvements needed…
As a new consultant in 2000, I helped to set up an acute non-invasive ventilation (NIV) service in my hospital. This was based on studies that showed it was possible to deliver this care on respiratory wards and to achieve a mortality rate of 10%.
Over the next decade, national audits showed that hospitals were not delivering the expected outcomes and mortality rates had more than doubled. The 'Inspiring Change' report published by the National Confidential Enquiry into Patient Outcome and Death (NCEPOD) in 2017 helped to identify how care needed to improve. As an author of that report, improving NIV care has been a priority of mine ever since.
I was really excited when the opportunity came up to organise a collaborative project to Improve NIV care, supported by the West of England AHSN and working with colleagues across all six of our acute hospitals locally. We had got together before to try to do this but we lacked the organisation and project management the AHSN has provided.
Together, we developed the NIV5 bundle based on the British Thoracic Society's quality standards, and we are using quality improvement approaches and tools to ensure that the right support is given to clinicians implementing the bundle.
We set out to achieve a mortality rate of 10% (or better) that we know is possible. We are now halfway through the NIV5 project and it's great to see the data coming in from all the hospitals, but we still need to do more work to reduce mortality rates.
The data can help us to identify areas where care can be improved. The areas that can improve outcomes are: using NIV only where it is appropriate, starting treatment rapidly, increasing ventilator pressures to improve ventilation, and repeating blood gases to measure the effectiveness of ventilation (and acting on the results). In addition, escalation plans provide clarity about what to do if treatment does not work. If all these things happen reliably, more patients will survive.
Acute NIV is provided by teams that include medical, nursing and physiotherapy staff. It is most often started in emergency departments and acute medical units and is often continued on the respiratory wards.
Now that the NIV5 bundle is in place in all of our hospitals, and data on our performance is being shared, we can use this to identify where improvements are needed. I'm still excited that we are working together on the NIV5. I'm also looking forward to seeing how much we can reduce mortality rates and therefore how many lives we can save by working together!
Find out more about our project to improve NIV care here.

Posted on July 5, 2023 by Dr Mark Juniper, Respiratory Consultant at the Great Western Hospital and Medical Director at the West of England AHSN
---