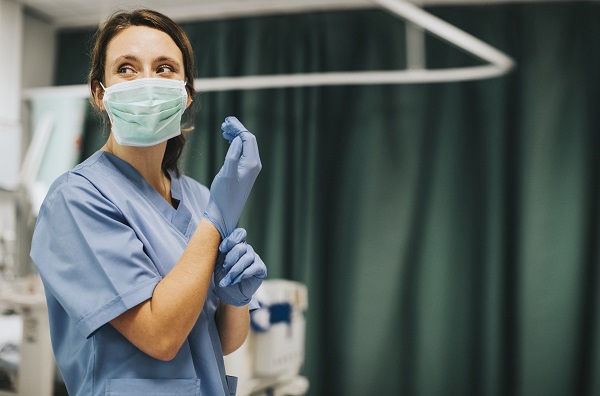 In the first of our series looking at how healthcare is changing to manage COVID-19, our Chief Executive Natasha Swinscoe considers the factors that helped those on the front-line respond quickly and effectively.
There has already been a lot written on the lessons learned from dealing with the pandemic. Many have commented on the positive impact of the sudden removal of barriers they previously experienced. It feels that during the last four months, clinicians have been empowered to make decisions closer to the action, with more licence to just get on with things.
This was certainly the message Secretary of State for Health Matt Hancock gave in his address to the Royal College of Physicians' Future of Healthcare event in July. He was reflecting on what he'd witnessed during COVID-19, and espoused the benefits of unshackling health and care staff from the 'barnacles of bureaucracy'. Coupled with doubling down on tech solutions, this speaks to the innovation world of the Academic Health Science Networks (AHSNs).
Here at the West of England AHSN, we have been supporting our local systems since the beginning of COVID-19, as the initial response to the pandemic was forming. We were able to 'swivel on a sixpence', pausing many of our existing programmes and creating new, COVID-specific offers to our systems for immediate delivery. Like everyone else, we also felt empowered to just get on with the job in hand.
Four months on, we are taking stock and trying to distil what we've learnt from our experience, to identify what we want to keep doing, but also what worked less well. We surveyed our teams locally and many of the answers will probably resonate with what you've already read about in other research: faster decision-making, flatter hierarchies, more collaboration between organisations, the massive uptake of remote working platforms, and the power of coalescing around one single common issue that focuses people's minds and energies: a shared purpose trumps all.
Not all of this is new or specific to COVID, but it certainly underscores its importance. At the West of England AHSN, we often call this the 'call to action' phase, or winning hearts and minds. In the past this phase might have taken more time and was generally achieved through face-to-face contact and workshops. In the last few months though, we've launched our new PERIPrem bundle virtually and despite the circumstances, it has been very well received. Senior Project Manager Noshin Menzies shares her experiences of how it went in this blog post.
We've also seen the power of unlocking people's potential to make decisions and activate great ideas, and Twitter has been a great way to share those ideas. Early on in the pandemic, the suggestions to help patients to see who you really are when in full PPE were fantastic examples of people spotting a problem, solving it and sharing it rapidly so others can do the same.
We've seen that if you give good people a good reason to do something and the tools to do it, they can respond at an amazing speed. A large number of our AHSN colleagues joined a blended team for three months to roll out digital triage and monitoring platforms across primary care. By putting more 'boots on the ground' (figuratively as we did it via Microsoft Teams!) we achieved in three months what might otherwise have taken years.
We've also met many new people during this phase, expanding our networks across the West of England, the South West and further afield. The relationship and trust we've built with industry and the commercial sector particularly has improved as they have came to the aid of the NHS. I hope this open-borders approach remains, as we have so much to learn from each other.
So, going forwards there are key things we want to retain, and in our Covid-19 blog series, some of my colleagues at the West of England AHSN discuss these further:
Working across systems with multiple partners and the blending our resources, irrespective of organisational boundaries, was a key element of the work we undertook with care homes. This work is ongoing and is discussed in more detail by

Kevin Hunter

, Associate Director for Patient Safety & Programme Delivery.

Read it here

.

Collaboration is key and this really works when focussed around common aims. Director of Service and System Transformation

Kay Haughton

explains more about our offer to help spread a stratification tool to support shielded patients with long-term conditions.

Read it here

.

Deputy Director of Innovation and Growth

Alex Leach

reflects on the huge opportunities and risks that Covid-19 has presented to innovators.

Read it here

.

Releasing the power of teams to solve problems is something Janina Cross, our Chief Digital Transformation Officer, has first-hand experience of working with three AHSNs, the NHS SW regional team and seven STPs to support the digitisation of primary care.

And Senior Programme Manager Jo Bangoura will be reflecting on the importance of working in a structured way with our systems to capture the learning from COVID-19.

Posted on September 8, 2020 by Natasha Swinscoe, Chief Executive, West of England AHSN
---