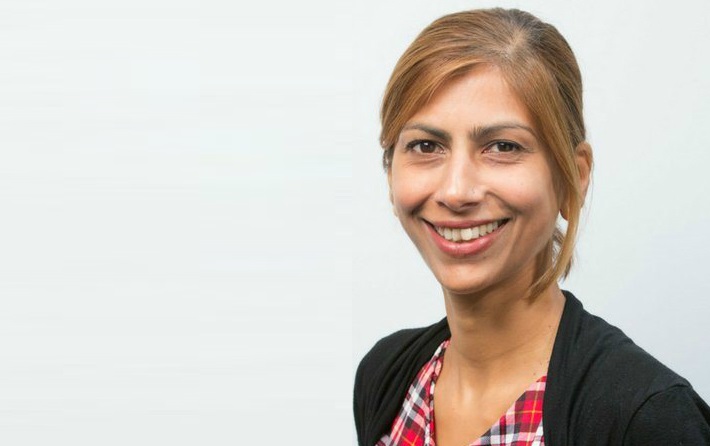 Seema Srivastava, Consultant Physician and Associate Medical Director at North Bristol NHS Trust, tells the story of how she got to where she is today.
My parents came to the UK in the 60s as first generation Indian migrants. I watched how my father – a single-handed GP and my mother – a teacher, worked hard to build their careers. Despite experiencing racism when he first moved here, my father was loved by his practice patients, who were from all backgrounds in inner city London.
It was a huge inspiration to see how my parents contributed to their community. This has influenced my career aspirations and also gave me the confidence to never consider gender or race as a barrier.
My love of science and connection with people meant I followed Dad's footsteps into medicine. In my first year as a consultant I was nominated by North Bristol NHS Trust to work with the Institute for Healthcare Improvement, later becoming a regional faculty member, in an NHS South West Quality Improvement (QI) and Patient Safety programme.
I have a passion to strengthen the care provided to patients through QI and have worked with the West of England AHSN through its Patient Safety Collaborative since 2014 to improve patient care across our health community.
I was hugely proud to receive an MBE in 2018 for my work in Falls and Patient Safety in the NHS. My Trust and the Patient Safety Collaborative have been incredibly supportive and I'm keen to inspire other women from BAME backgrounds to be leaders in healthcare improvement. I am fortunate that I've never felt restricted in my ambitions from a BAME perspective. I feel much of this has been through my upbringing but also the welcoming NHS environments I've found myself in. But I do recognise that not everyone from BAME communities are lucky enough to receive such encouragement and support, which is where I think we can proactively do more work.
Having an inclusive improvement and innovation community is vital in encouraging a diverse range of perspectives and experiences to address the complex issues facing health and social care, today and in the future. If our innovators and change agents don't represent the population we serve, we risk missing out on those voices and their talent.
I hold a core belief that whoever we are and wherever we come from, we can achieve so much if we all see the value of connection and meet every interaction with kindness. This does take courage, especially when faced with differences in views or people who may not share the same values.
I am really excited to be considered a role model for other BAME healthcare professionals. I really hope I can inspire future leaders from diverse backgrounds.
My advice to others? Get connected. Use social media, follow leaders who support diversity and say "hi", sharing the great things you are doing to support our population to lead happy and healthy lives.

Posted on September 11, 2019 by Seema Srivastava, Consultant Physician and Associate Medical Director, North Bristol NHS Trust
---