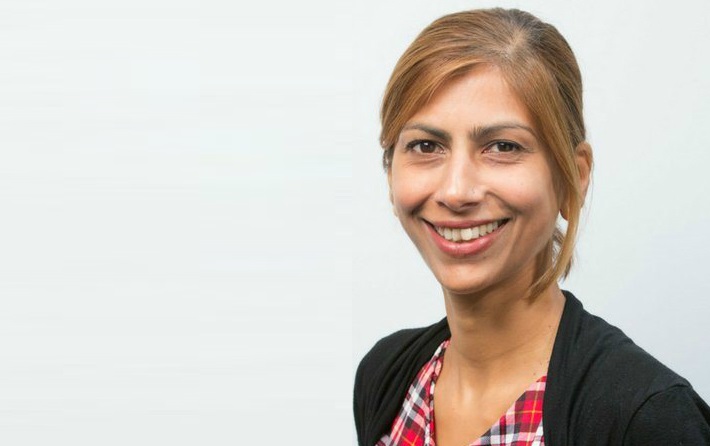 Seema was awarded an MBE in the 2018 Queen's New Year's Honours list for her services to the NHS in Patient Safety. Here Seema writes about her involvement with the West of England AHSN right from the start, and how we help facilitate the work she's involved in.
I've been involved with the AHSN right from the start; I was already involved in regional Quality Improvement (QI) work. One of the things I remember, right back at the early meetings in 2012 was the range of people I got to meet. I was particularly interested in meeting innovators and people using technology to tackle some of the issues we were facing.
For us at North Bristol NHS Trust (NBT), the National Early Warning Score (NEWS) was high on the priority list right from the start. Working with the AHSN meant we could work alongside others, at University Hospitals Bristol and then in the community. We learn from each other's successes and failures and take a standardised approach that has rolled out across the region and is now being implemented across the country.
One of the things I value most in working with the AHSN is the way they remove barriers and get people working together. The face to face meetings are both productive and enjoyable. The team there are also great at facilitating remote teams and keeping complex projects with dispersed teams on track.
It's this ability to bring people together and focus their efforts that has allowed us to progress NEWS with the pace and scale that we have. I'm also working with them on approaches to Learning from Deaths and the ReSPECT advanced care planning tool. These are sensitive areas but with the support of the AHSN we are gaining wide-ranging and senior support and buy-in that will really help the development and adoption of these projects.
---
This story is a highlight from our 2017/18 annual review: joining the dots to healthcare innovation. Check out the full review here.

Posted on July 10, 2018 by Seema Srivastava, Associate Medical Director, North Bristol Trust
---